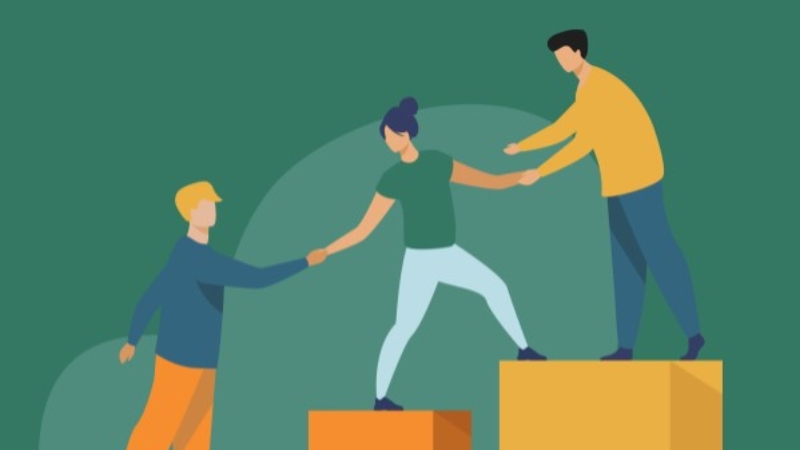 Have you heard of AmeriCorps? Think of it like the domestic version of the Peace Corps. Each year, more than 270,000 individuals serve in AmeriCorps positions in 40,000 communities across the country. In exchange for a modest living allowance, money for college or trade school, and professional development opportunities that propel futures, AmeriCorps members serve an average of ten months, often at local nonprofits supporting communities and individuals. Placement opportunities include roles like capacity building, direct service such as food distribution and education, or disaster relief. AmeriCorps is a win-win-win. The individual benefits from the experience and financial awards, the organization benefits from the added human power, and the community benefits from the extra focused support, energy, and new perspectives.
Safe Streets, located in Tacoma, Washington, is bringing AmeriCorps to the community to expand positive youth development programs that serve at-risk or court-connected youth. These 20 AmeriCorps members will be placed with 14 nonprofit partners who are already part of the Imagine Justice Project partnership. These agencies banded together in 2018, knowing that positive youth development programs effectively build protective factors to reduce and prevent justice system involvement. These programs engage young people in constructive activities while recognizing and building on their strengths. They provide caring relationships and safe spaces that serve as positive outlets for youth.
Especially this year, after so much disruption in the traditional youth support systems in 2020, having these 20 extra individuals in the community focused on meaningful youth engagements is critical. Protective factors, such as participation in positive youth development programs and connection to caring adults, can create safe and supportive environments for youth that prevent and reduce contact with the criminal justice system. Imagine Justice partners will help provide culturally responsive, trauma-informed, positive youth development programs and services in the Pierce County community for the next three years. Additional caring adults offering increased programming at organizations like Alchemy Skateboarding, Hilltop Artists, Tacoma Boat Builders, and Asia Pacific Cultural Center means more opportunities for our youth to continue a positive path forward.
The Ben B. Cheney Foundation is proud to partner with Safe Streets to help bring this additional people power and expertise to the Pierce County community in support of our youth.
To learn more, visit safest.org/joinimaginejustice/