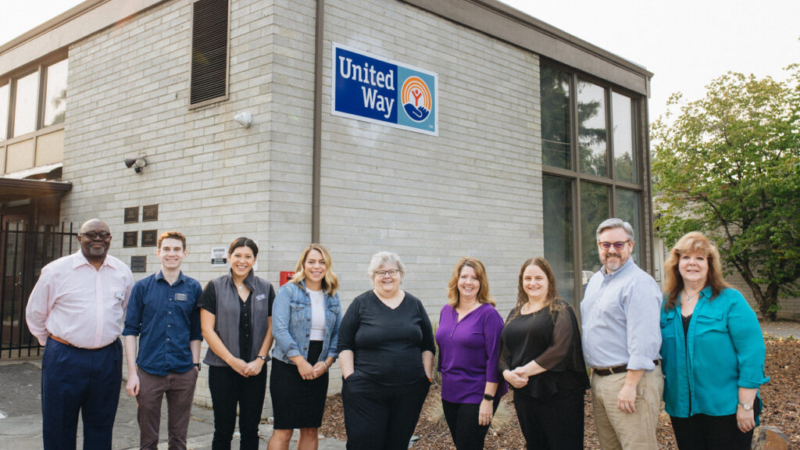 During the pandemic, many companies realized they didn't need so much office space. Employees could work remote, meaning physical office space could be reduced or consolidated. When you're doing community collaboration work and forming deep partnerships, it's the other way around.
The United Way of Jackson County has been operating in the Medford, Oregon area for decades serving the typical United Way roles; aggregating individual donations, convening community around key concerns, investing in basic needs, and supporting nonprofit sector infrastructure. In 2020, their role as convener took a new turn.
When Covid became a human services crisis, United Way helped lead collaborative efforts among local nonprofits. Working together, these organizations were able to pool resources and knowledge to work together maximizing the response. The United Way also played a leadership role convening and informing other funders so the Jackson County community could focus its efforts as one.
Thank goodness this collaborative model of leadership, resourcing and response had a few months of practice before the devastating Almeda and South Obenchain fires destroyed 2,560 residences, 198 commercial buildings and six public buildings in September, 2020. The day of the fires, the United Way of Jackson County established a recovery fund that eventually raised $3.4 million. They created a system to award assistance, eventually helping 837 individuals, families, and small businesses. They also acted as fiscal agent for Rogue Food Unites who served more than 550,000 meals and provision boxes to those displaced by the fires.
Once the immediate crisis was mitigated, the United Way then took a leadership role in the Jackson County Community Long-Term Recovery Group. This collaborative community effort is performing intentional and focused work to help survivors recover and rebuild their lives.
And as if all of that isn't an enormous amount of critical work, the United Way staff still found time to partner with local employers and media to create a public suicide prevention campaign titled In This Together.
This level of deep community collaboration and leadership is built on a foundation of trusted partnerships. The United Way and its partner agencies were able to leverage collective resources and expertise by convening meetings, sharing working space, and jointly soliciting gifts, including items and money. For good reason, the United Way eventually ran out of space to fit people and things in their current building.
The Ben B. Cheney Foundation is proud to support the United Way of Jackson County's collaborative and collective community work through a grant to help expand office and storage space. This level of community collaboration and effort is inspiring. We are proud to help make more room for it.
To learn more, visit unitedwayofjacksoncounty.org.