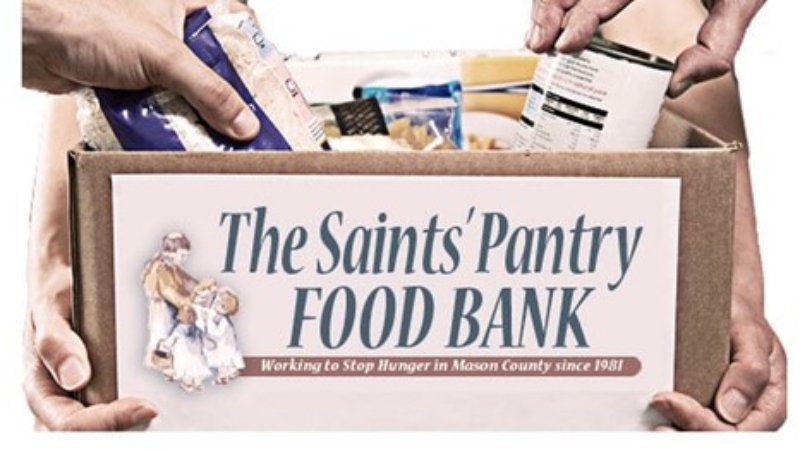 The Saints' Pantry Food Bank has been providing emergency food to its neighbors for 40 years. A loyal donor base of individuals has been there every month to help feed those in need.
The Pantry is the main food bank in rural Shelton, WA. Food banks continue to play a crucial role in meeting the needs of a community's most vulnerable populations, those who cannot afford to purchase enough food to remain healthy. Small communities have few organizations providing safety-net services. The Saints' Pantry Food Bank has been vital in a community with a high unemployment rate.
As a result of the COVID-19 pandemic, the local unemployment rate jumped to a high of 17.5% in April of 2020 before dropping to 10% for the remainder of the year. Among their clients is a high immigrant population. In 2020, The Pantry provided food for 18,000 individuals with 2,800 of these being unduplicated.
In all this time, the Food Bank has rented a facility to house the food bank. In 2018, the board of directors started a search for a new building due to continuing and increasing needs. The Pantry's 3,500 square feet was not adequate nor were its long, narrow rooms suitable for growing needs. During their search, unforeseen circumstances led to a building located directly across the street to become available for purchase. This was a bonus, as the location is not only on a bus line, but the clients are already familiar with the site. The Pantry secured a USDA Rural Development grant that allowed them to purchase the building at this opportune time which closed the end of September 2021.
Additionally, this building had had extensive renovations including electrical, plumbing, and reinforcement of the roof trusses; an unusual find for Shelton. The purchase of new walk-in cooler and freezer units would complete the project and allow the food bank to expand its capacity to store perishable and frozen food items.
The Cheney Foundation was pleased to help support the purchase of these units. It is heartening to see all these pieces come together. During these challenging times it is good to know that The Saints' Pantry Food Bank will be fully operational by the end of 2021, serving its neighbors with upgrades and improvements in place.
For more information, please visit thesaintspantry.org