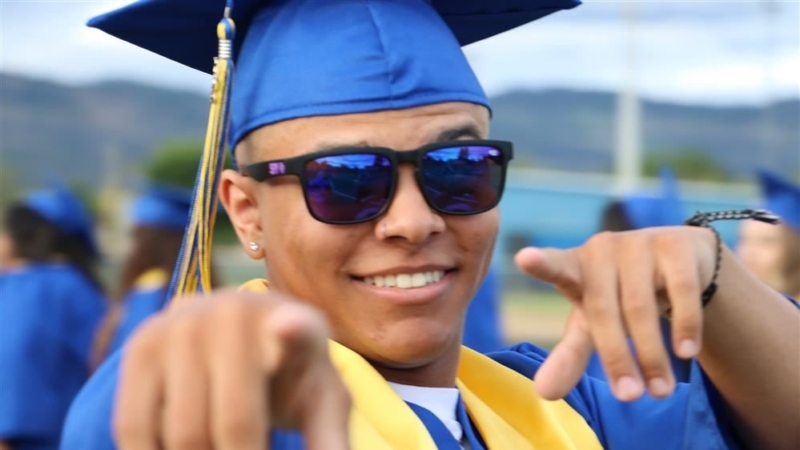 Approaching 50 years of operations, the Ben B. Cheney Foundation's grantmaking has been funded by the endowment created from the estates of Ben and Marian Cheney. Only once did the endowment receive funds from an outsider. These came from the estate of Charley Givan.
Born in 1891 in Eagle Point, Oregon, Charley was the oldest of four boys and one girl. He and two of his brothers lived on ranch property settled by their grandparents their whole lives. The only time Charley left was in 1918 when he enlisted in the Navy. He got as far as San Pedro, California, but shortly thereafter the war was over and he re­turned to the ranch. None of the boys ever married. By the time Charley reached the age of 92, his brothers had all passed away and his surviving sister was financially secure.
Charley was an extremely kind and gentle man and had always been interested and concerned about young people. In 1975, he set up a scholarship fund at Eagle Point High School for students primarily interested in the agricultural field. Charley was aware of the Ben B. Cheney Foundation and was especially impressed by the grants it provided in support of young people. Charley asked if he could leave his estate to the Foundation with instructions to maintain the scholarship program with $5,000 annual gift. On May 15, 1986, Charley passed away, bequeathing his estate to the Ben B. Cheney Foundation.
Since December of 1986, the Foundation has been funding the Charley Givan Scholarships. In 1989, the board of directors unanimously voted to double the amount. Though preference has been given to agricultural students and related fields, the scholarship is open to all students wanting to further their education. Helping young people has remained a constant priority of the Cheney Foundation. The board of directors was pleased to increase the scholarship funding to $15,000 in 2023. The kind and generous hearts of Ben and Charley continue to provide opportunities and pave the way to successful and rewarding futures for young people.