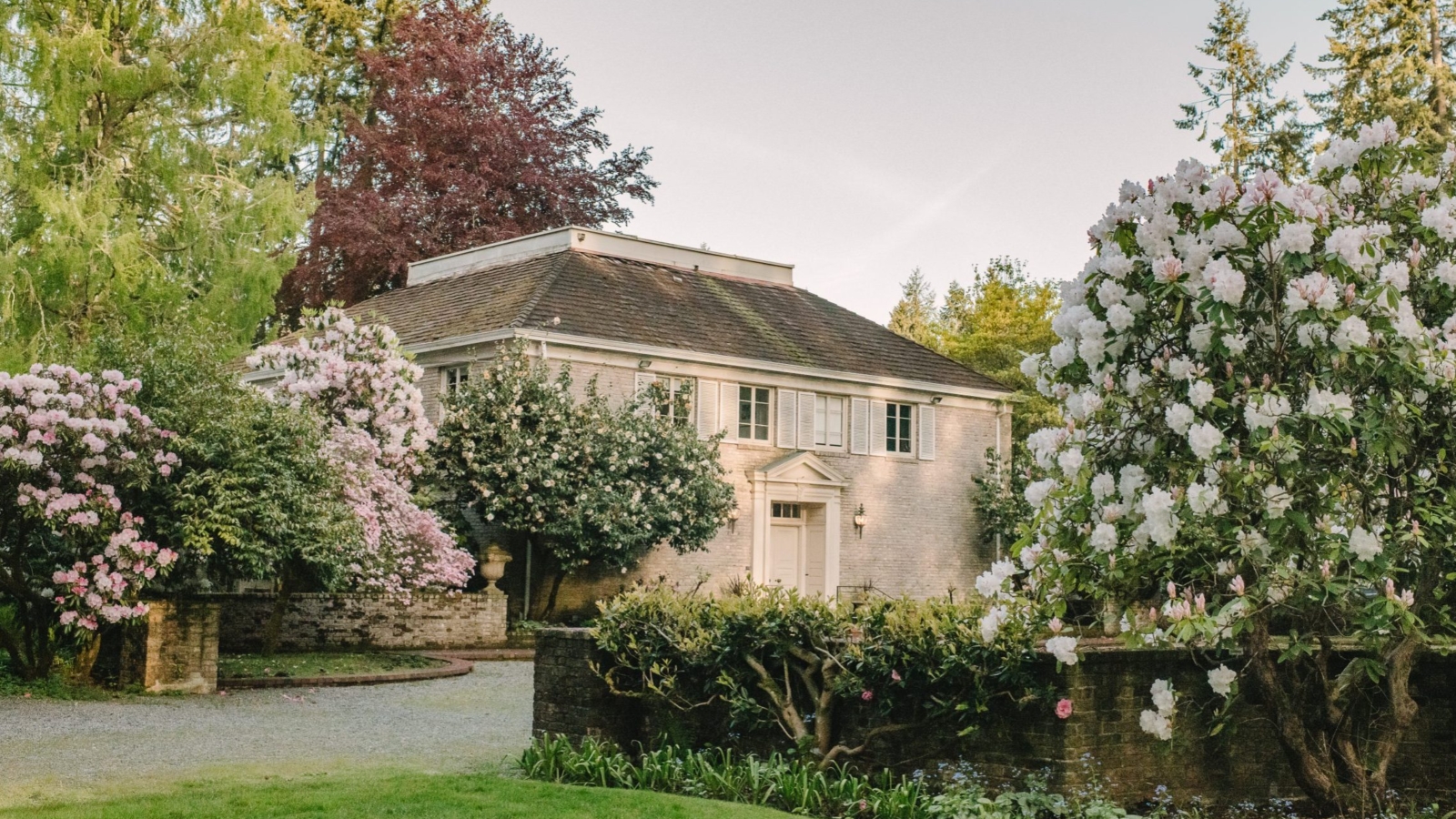 First purchased as a country retreat outside the bustling city of Tacoma, Lakewold Gardens' history dates to 1908. Mrs. Emma Alexander recognized the potential that was Interlaaken Lot 23, and by 1913 the gardens surrounding her summer cabin were already famous.
Through the years the property changed hands, and the five acres of Lot 23 were combined with a neighboring five acres to create the expansive estate on which Lakewold Gardens exists today. What never changed was the owners' passion for the outdoors and creating the most inviting, unique, and inspiring garden landscapes for their families and guests to enjoy.
In 1987, Mrs. Eulalie Wagner, the final owner of the property, donated the entire estate to a new nonprofit, The Friends of Lakewold. Mrs. Wagner made the gift with the stipulation that an endowment fund be raised to ensure the continued care of the gardens. Today, Lakewold Gardens plays host to various artists, master gardeners, community gatherings, learning groups, weddings, and events.
To meet the growing demand for community gathering space in Lakewood and to provide space for the increased demand for educational classes of various types, Lakewold Gardens is on a mission to complete a historically accurate renovation of the property's Carriage House. The Carriage House is the first building visitors encounter, and currently houses the gift shop, administrative offices, and some storage.
The Carriage House is the last building at the Gardens to retain the craftsman-style appearance of the original Wagner House façade, which was remodeled in a Georgian style in 1958. While making every effort to preserve and restore the history of the building in this construction project, the renovated Carriage House will have modern day amenities. The updated facility will host flexible meeting space with technology available, will have accessible restrooms and entries, and will add a second story of office spaces.

In the early 1900's various owners of the property understood the importance of preserving and nurturing spaces dedicated to horticulture and the love of nature. These spaces are ever as important today as an escape and teaching ground away from the concrete landscapes of city life. The Ben B. Cheney Foundation is proud to partner with Lakewold Gardens to help preserve its history and expand opportunities for learning, gathering, and community within nature.
To learn more about Lakewold Gardens, visit lakewoldgardens.org