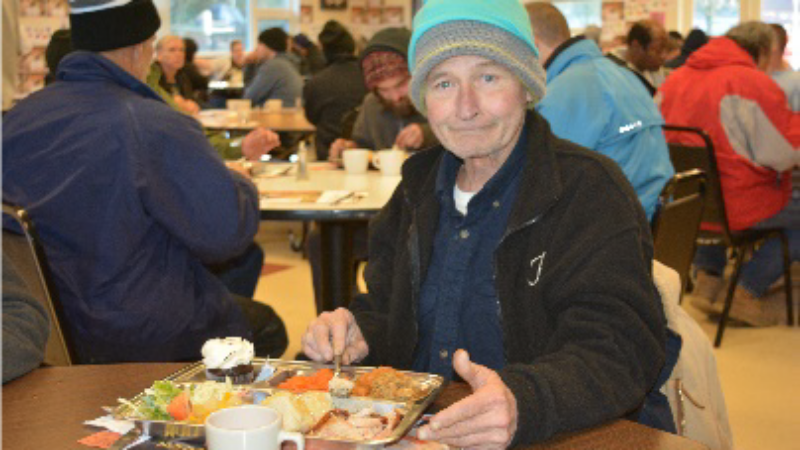 Fall is in the air! As this article is being written, the rain has returned to Tacoma. With the change in weather, our minds turn towards the holiday season that will soon be nipping at our heels. It also calls to mind the Cheney Foundation's Holiday Grant Program. This program was created by the Foundation back in 1976 to help local food banks during the Christmas season. It is one of only two programs initiated by the Foundation in our first year of formal operations.
Way back then, it was typical for food banks to put together a basket of foods common to most families for their Christmas dinner… a turkey, stuffing, yams, rolls and green beans. The Foundation provided $1,500 to our local Salvation Army, FISH Food Bank (Nourish Pierce County today) and the Tacoma Rescue Mission to assist them in brightening the holiday season for our neighbors.
Over the years, the Holiday Program has seen a number of changes. In 1990, the Puyallup Corps of the Salvation Army was added. With their buying power and distribution system, the Emergency Food Network was added in 2002, becoming the final partner in this program. The size of the grant has also risen over the years to its current sum of $7,500. Though the grant originally targeted the Christmas meal, the Foundation changed the distribution date to accommodate Thanksgiving as well.
On our partners' side, they found that their clients' needs were also evolving. That Christmas basket wasn't always appropriate with the rising immigrant and refugee populations seeking their assistance.  The desire to provide culturally appropriate foods to share at the holidays increased. Receiving a frozen turkey was also problematic for people. The Foundation was happy to be responsive to changing circumstances.
Today you will find our partners using the grant in a variety of ways. Among the expenditures are such things as Christmas gifts and dinner for the homeless, food vouchers to local grocery stores, bus passes, a bulk purchase of turkey breasts or whole chickens, and gifts for children staying in one of the shelters.  The Cheney Foundation values those in our social services community working all year long to help those in most need. It has been a privilege to provide that extra boost during the holidays recognizing that these are some of the most vulnerable periods for the clients our nonprofit partners serve.
Cheney Foundation Holiday Giving Program Partners: