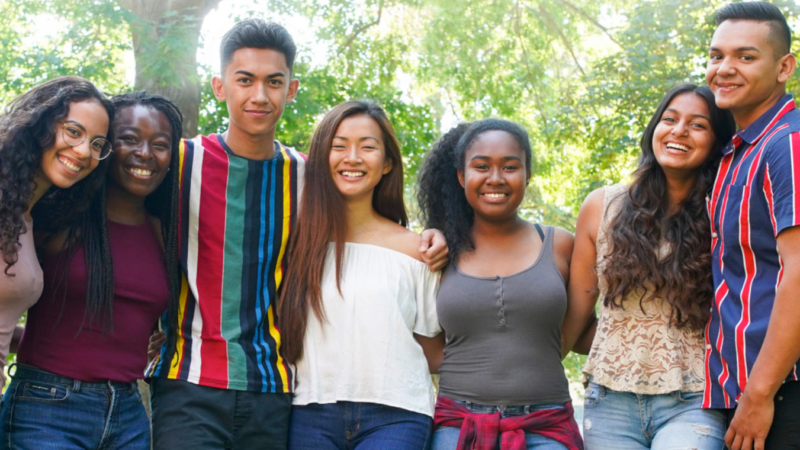 Since our inception, supporting the education of young people to help them succeed in life has been a core value of the Cheney Foundation. Degrees of Change (DoC) was founded in 2012 with the mission to prepare diverse, homegrown leaders to thrive in college and use their degrees to build more vibrant and equitable communities. They focus their work on first-generation college students surrounding them with supports. DoC has achieved stellar results through the development of innovative programs and tools uniquely tailored to their student participants.
In today's multicultural environment, it is important for our public and private sectors to be more diverse and representative of the community. This is especially vital at leadership and management levels. Achieving this representation in our workforce depends heavily on access and personal networks. One pathway has been summer internships for college students. Internships can lead to meaningful employment and help employers to identify potential management and leadership talent. But internships can be hard to find and often have been unpaid, a particular burden on lower-income students. The SEED Internship Program was born out of this need.
SEED internships provide local, diverse college students or recent grads with professional experience and development with which they can leverage themselves into meaningful full-time employment. Often internships are used by employers to identify potential management and leadership talent. Degrees of Change puts their under-represented college students into a 10-week internship that pays a minimum of $16 an hour. They also provide weekly leadership and professional development seminars in a cohort model.
Degrees of Change has been active in recruiting intern positions from both the public and private sectors. However, many nonprofits do not have the resources to take on a summer intern. Degrees of Change approached the Cheney Foundation to support the cost of placing two SEED interns in local nonprofits for a win-win. The student will have the paid internship experience, and the nonprofit host will get some added capacity in a time when hiring in the nonprofit sector is incredibly difficult. The Cheney Foundation is gratified at the efforts to train and keep local talent in our community and we remain thankful for the dedicated and innovative work of our nonprofit partners.
For more information visit degreesofchange.org.