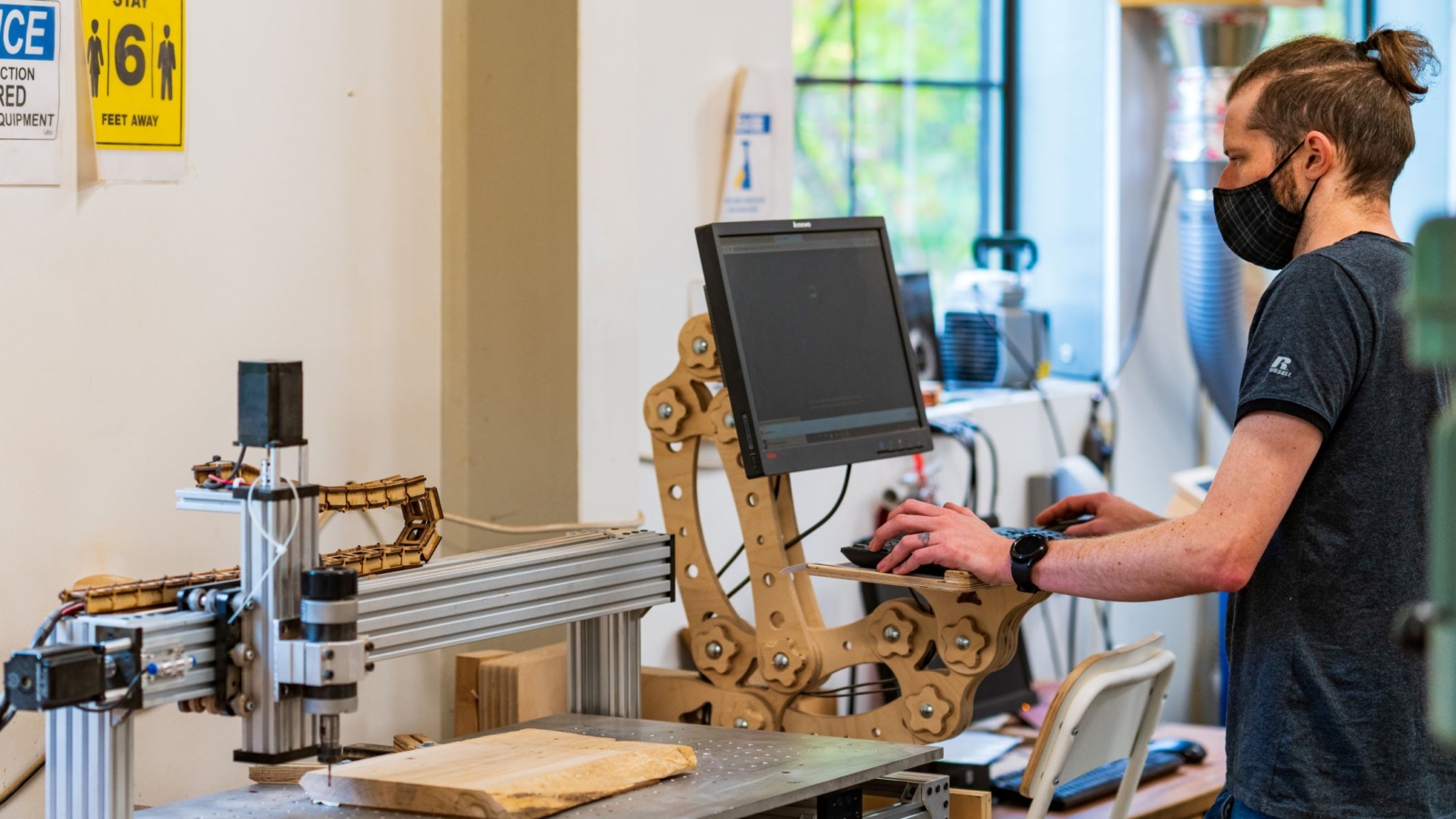 The energy of entrepreneurialism is all around us. The surge of creative solutions, creative ideas, pop-up stores, market booths, and do-it-yourself projects is inspiring for our communities. A thoughtful collaboration between St. Marin's University, the Thurston Economic Development Council Center for Business & Innovation (EDC), and the City of Lacey seeks to foster that creative growth and business spirit for our region.
The Lacey MakerSpace concept was born from St. Martin's engineering department. Faculty noticed the increasing need for tools and equipment that students could use to bring their concepts and prototypes to life. Conversations with stakeholders at the EDC revealed the need for a space local entrepreneurs could do the same – access tools, machinery, and space where they could test prototypes, learn new skills, and build their business. From this idea, an innovator's workshop was born. St. Martin's dedicated space on campus, and the three entities collaborated to raise funds to make the concept a reality.
The community's reception to the Lacey MakerSpace exceeded all estimations. Having opened in late 2019, demand has already outgrown the space of the workshop. Community members can take classes on all sorts of maker machines, such as a vinyl cutter, CNC router, wood tools, and welding. For a membership fee, community members can access the workshop space to use the tools and make whatever they desire. St. Martin's engineering students have dedicated time to use the workshop too, so the space is busy all day with creative energy and entrepreneurial spirit.
Expanding the Lacey MakerSpace will encourage and serve entrepreneurs, innovators, artists, business and industry supply chain product developers, and manufacturers from across the South Sound region. Providing access to high-tech fabrication tools and instructional training allows entrepreneurs and others the chance to learn new skills, possibly explore new careers, build new solutions, and contribute to a thriving community.
The Ben B. Cheney Foundation is proud to partner with St. Martin's, the Thurston County EDC, and the City of Lacey to make this capacity expansion possible.
To learn more about the Lacey MakerSpace and its offerings, visit laceymakerspace.org