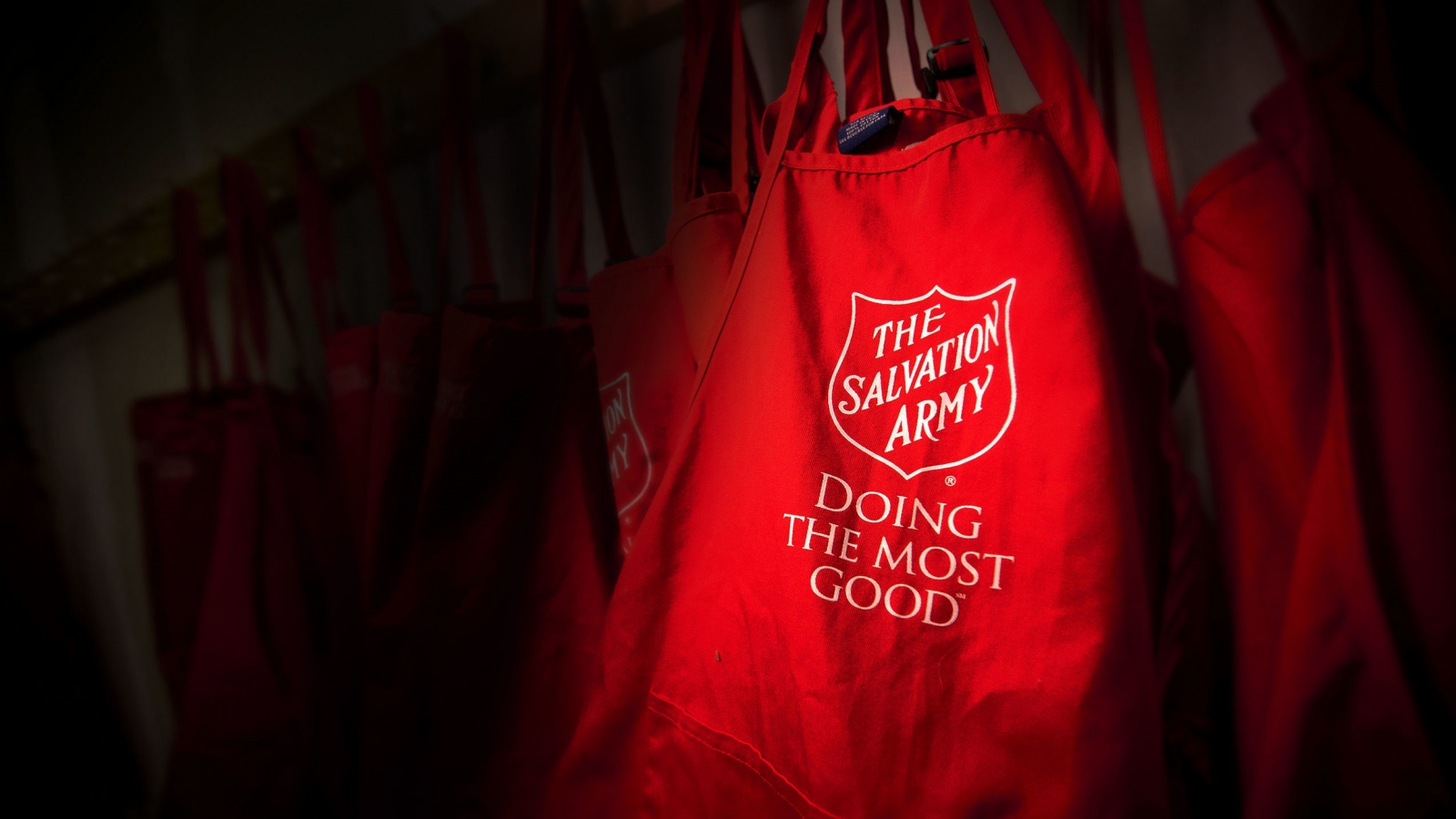 Most of us are familiar with the signature red kettles of The Salvation Army set-up outside grocery stores during the holidays, and the gracious volunteers ringing a bell to woo us towards a donation. Their presence reminds us that many in our community need help and in the holiday spirit we are moved to throw in loose change or small bills.
The Salvation Army (TSA) annually helps more than 30 million Americans overcome poverty, addiction, and economic hardships through a range of social services. TSA operates 7,600 centers across the country.
The Olympia Corps of The Salvation Army has been serving Thurston County since 1889. Homelessness has exploded across the nation and Olympia is no different. TSA Olympia's data indicates that the homeless individuals they serve spend an average of seven years on the streets. Salvation Army staff offer wraparound services to help support and move as many individuals as possible into self-sufficiency and permanent housing. Some of the Corps' staff were formerly homeless themselves, including their Center Coordinator. They bring a wealth of lived experience, understanding, empathy and competencies to their work.
The Olympia Corps had a building that had seen use as a shelter, program space and/or offices on and off over the years. Due to increased need caused by COVID-19, the building was reactivated into a shelter. The Salvation Army chose to focus on supporting seniors and veterans, and could house 25 individuals. Though they were able to quickly open the shelter, the beds were not ideal. The mattresses were old and flatlined. To try and make the beds as comfortable as possible three to four mattresses were stacked upon each other.
As the pandemic waged on, the need to replace those mattresses became more important for comfort, cleanliness, and dignity. TSA approached the Cheney Foundation to help purchase 25 new mattresses. The mattresses are manufactured specifically for high use and turn-over situations. They are easily cleaned and sanitized, bedbug resistant, and leakproof. In addition, the mattresses are much thicker, comfortable, and durable.
As our communities continue to battle the fallout from the pandemic, so much funding is being directed towards basic needs and programs. Though the Foundation made close to $1M in emergency response grants during 2020, we were pleased to support this mattress project. We are honored to partner with those helping the most fragile and vulnerable among us.
For more information visit olympia.salvationarmy.org