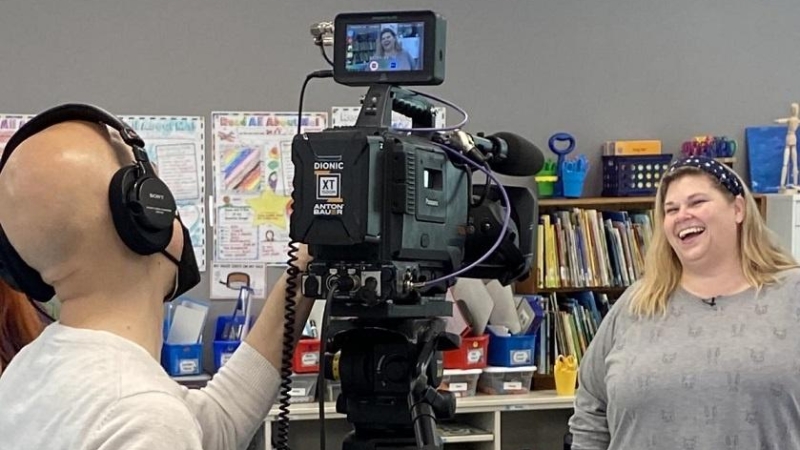 As the role of media continues to evolve and populations increase, it is critical to maintain community-based storytelling at the most localized levels. The South Sound is growing at record rates yet has few media sources dedicated to storytelling and news in the region. Maintaining the broadcast capabilities of KBTC-TV is vital to educating and connecting community members.
For more than 60 years, KBTC has reached millions of households from Vancouver, Washington to Vancouver, BC with its television broadcasts. Today, KBTC provides international, national, and locally produced content across four broadcast channels and by streaming content on kbtc.org and social media.
It is these local stories that carry increased importance as other traditional methods of communicating with community members evolve. KBTC produces a weekly public affairs program titled Northwest Now, short stories called Northwest Now Digital First that stream online, and KBTC Profiles, short stories about people and places from the region. Many times, KBTC is the only media outlet investigating these topics and relaying the featured stories.
To maintain KBTC's ability to keep our community connected, informed, and educated, they needed to replace production equipment, including cameras, that had been in use for fifteen years. Especially when packing for shoots on the go, fifteen-year-old equipment is cumbersome and heavy compared to today's updated equivalents. Today's production equipment includes hard drive attachments, moving KBTC away from the outdated tape-based media. The ability to capture stories more easily in the field and edit them more quickly means KBTC can tell more of the important stories our community needs to hear, and the news we need to know.
In a perfect world, production equipment would be replaced every 5-6 years to keep pace with technology advancements. While KBTC's commitment to the same production equipment for fifteen years is admirable, it is time their team has the ability to work efficiently and effectively.
The Ben B. Cheney Foundation is pleased to help KBTC update their equipment and continue telling our communities' stories. To learn more, and watch some of their online content, visit kbtc.org.