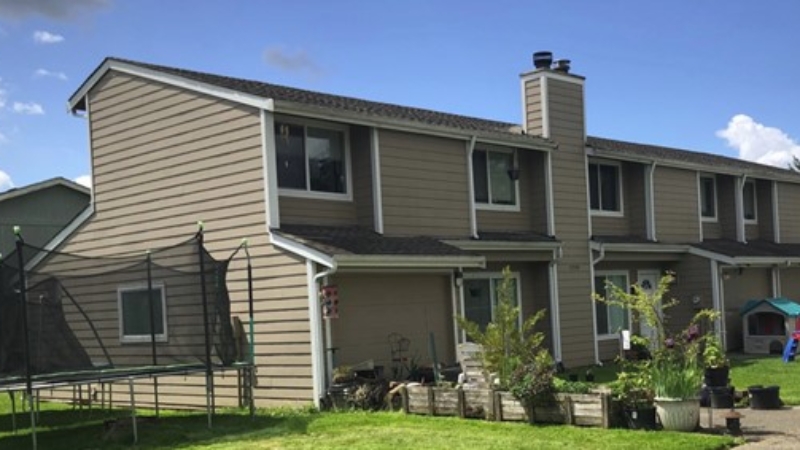 The lack of affordable housing is a topic of many conversations from first-time home buyers to those seeking to mitigate the growing crisis. We all know the housing shortage particularly hurts low-wage earners. The issue is not new. There are those who have been working at a solution for decades. One notable provider in Pierce County is Mi Casa.
This organization originated in 1990 by a small bible study group from All Saints Catholic Church in the Puyallup Valley. They were concerned for their neighbors disproportionately affected by the lack of affordable housing, food, adequate medical care, and financial resources. What began with a small band of compassionate individuals formalized into a 501(c)(3). Mi Casa has maintained an all-volunteer board and continue to carry out the founding board's vision. They have never had paid staff but rather a consistent, capable pool of volunteers dedicated to their mission.
Mi Casa bought their first apartments in Sumner with a Housing Trust Fund Grant. Since then, they have purchased ten other properties. They provide long-term housing for approximately 160 women, men and children. The units are all rented at well below market rates, typically 50% lower. With low or no mortgage payments, these reduced rents pay most of the operating costs.
The homes are located in safe, clean neighborhoods in east Pierce County. They have convenient access to good schools, shopping, parks, and public transportation. Mi Casa understands that their tenants' incomes may be inconsistent or problematic. For this reason, they have a fund from which they can offer temporary subsidies when a tenant cannot pay rent. This provides families the opportunity to get back on their feet without the fear of losing their home.
Mi Casa places a high value on family integrity and community support. They recognize that families are better off when they can stay in their own communities and not be uprooted from their support groups and sources of income. Their beliefs translate into well-maintained properties. Due to the high costs of major repairs, Mi Casa must turn to fundraising. The Cheney Foundation's most recent gift was to put a new roof on one of their tri-plexes. We are humbled by the self-sacrificing and passionate services provided by Mi Casa. We appreciate all that they are doing to provide this valuable housing.
To learn more, please visit micasahousing.org.