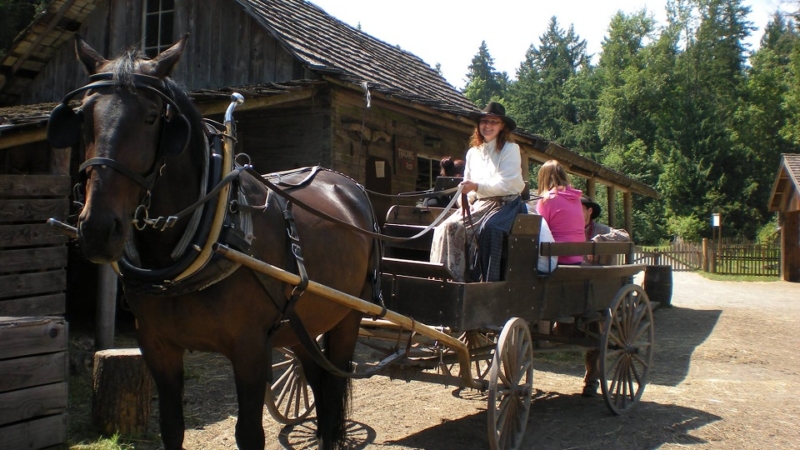 Among the many things our 2020 experience taught us, the importance of in-person and experiential learning opportunities for our youth surprised us. After a year with our students behind computer screens, the chance to get them hands-on with learning opportunities seemed like a dream. Who could have imagined a year without field trips or outdoor school?
Yet during that year when our young people were learning on screens, many of our nonprofit learning locations were busy fixing up their infrastructure and getting ready for the days when in-person visits would return. Many took advantage of the unexpected down time to tackle the projects that never seemed possible when serving a constant flow of people.
Pioneer Farm Museum in Eatonville, Washington is one such learning location making the most out of a challenging time. Opened in 1975, more than 100 schools and 100,000 guests visit the Farm in a typical year. Guests get a chance to experience life as it was in the 1800's for the early pioneer settlers. Visitors immerse in this history and learning by doing a variety of chores and occupations common to the times. Students may try churning butter, making something in the blacksmith shop, or carding wool. With this volume of activity, buildings and artifacts experience significant wear.
Several buildings on the farm needed new roofs before reopening to large crowds. It's important that these roofs be updated as authentically to the time as possible to preserve the immersion experience. The roof on the activity cabin, the busiest building on the farm, lasted a solid 30 years. Unfortunately, the roof on the blacksmith building was damaged in a recent windstorm. The silver lining is that by performing both replacements together, a professional log doctor can provide a better rate than replacing the roofs individually over time.
Many parents fondly remember their field trip and experiences at Pioneer Farms and relay those memories to their children who now have an opportunity to attend. As we emerge from a year learning behind a computer screen, the Ben B. Cheney Foundation is pleased to be able to help Pioneer Farms greet new crowds of eager learners, ready to experience real life in the 1800's.
To learn more about the Pioneer Farm Museum and schedule your next visit: pioneerfarmmuseum.org/