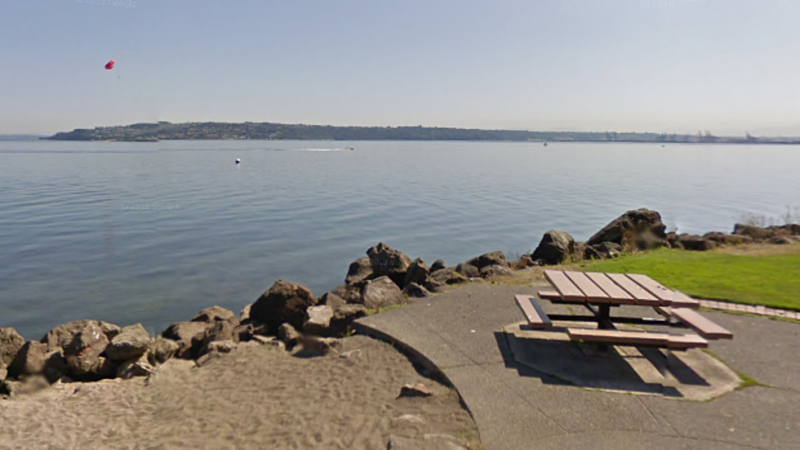 The City of Tacoma is situated on the banks of the Puget Sound. Residents and visitors are fortunate to have access to the stunningly beautiful shoreline by way of several parks and a two-mile walking path managed by Metro Parks Tacoma. This urban trail is paved, flat, and accessible via several parking lots along the way. It is estimated that 5 million people visit all or part of Ruston Way during the year. A new project will make sure these spaces continue to be well-kept and accessible for all, allowing millions more visitors the opportunity to get outside in the years ahead.
Metro Parks Tacoma will replace the benches and picnic tables with built in seating along the waterfront this year. After more than 40 years in service, the current benches and tables have lasted well past their expected life span. The 35 new benches and 29 picnic tables will be installed and configured to allow for people of all abilities to use them. Five of the picnic tables will be built to ADA standards so they are comfortable and functional for wheelchair users. As a bonus, the durable fixtures will be ordered from a company with a facility in Port Orchard, making this as local of a project as possible.
The outdoor areas along Ruston Way became more important as spaces for work, gathering, play, and fitness in the last couple of years. The likelihood of Covid-19 transmission is greatly reduced when outside, so many individuals and groups used the beautiful waterways for meetings, lunch gatherings, and fitness classes they would have held indoors before. Especially during the warmer months, it is common to see business meetings and groups of friends eating lunch together at the picnic tables. The ability to be outside is critical for human connection, mental health, and physical wellbeing.
The Cheney Foundation is proud to partner with the Greater Metro Parks Foundation to help make this community effort a reality, and to help provide more opportunities for people to enjoy the beauty of Ruston Way.
To learn more, visit metroparkstacoma.org/place/ruston-way/