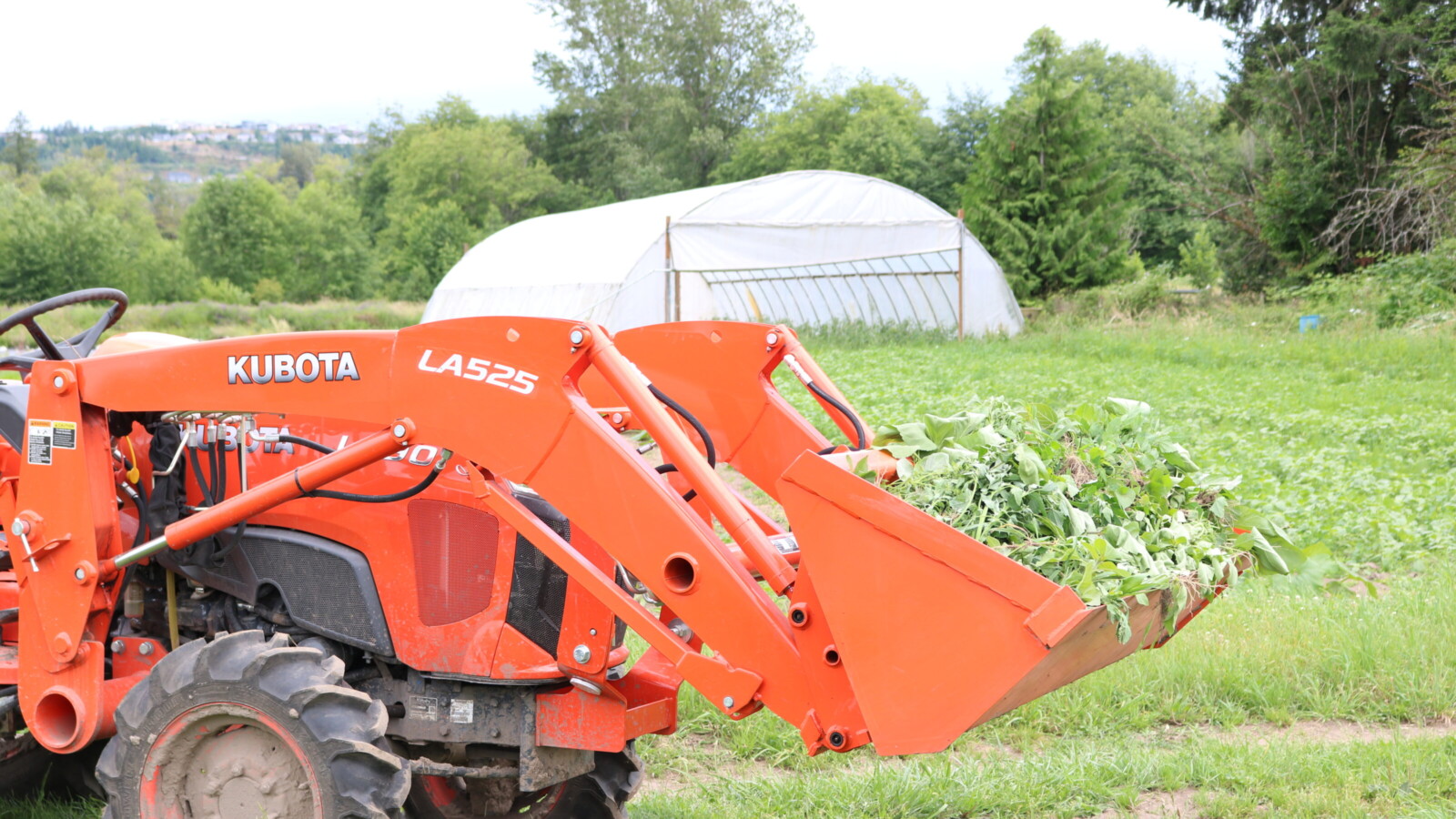 The Cheney Foundation has been supporting the Emergency Food Network (EFN) since 1981. Through the years EFN has initiated many creative partnerships and programs to serve the hungry. They provide 14 million pounds of healthy, nutritious food annually to 80+ food pantries, meal sites, and shelters.
In 2000, EFN began Mother Earth Farm, an 8-acre organic farm growing fruits and vegetables for distribution through its partners. At the time, it was the first food bank farm in Washington state. So successful, they have since helped other programs in the country start their own community gardens and farms.
In Pierce County, one in seven people lack consistent access to affordable and nutritious food. Each year, EFN seeks to provide their partners with at least 50% fresh fruits and vegetables. The quality and quantity of donated produce is unreliable. Managing and operating the Farm has been incredibly important. Today, Mother Earth Farm grows more than 130,000 pounds of produce.
Not just any produce. Each year they ask their partners for information that informs their annual planting decisions. As a result, culturally diverse foods such as tatsoi, bok choy, and tomatillos are grown in addition to staples such as carrots, spinach, and lettuce. In 2015, they built growing tunnels that have allowed for yearlong harvesting. They grow their own plant starts, eliminating an additional expense.
Mother Earth Farm is not only unique for the food it grows, but how the food is grown. A partnership with the Washington Corrections Center for Women (WCCW) makes it possible for the Farm to operate with few paid staff. A team of women from WCCW help with all aspects of Mother Earth Farm, from planting starts to preparing food for distribution to our partners. Team members earn work experience, professional references, and farming skills.
When EFN approached the Cheney Foundation for help purchasing a new tractor and farming equipment, the long-term and wide-spread impact fit perfectly with our giving practices.
Learn more about EFN and Mother Earth Farm at efoodnet.org.