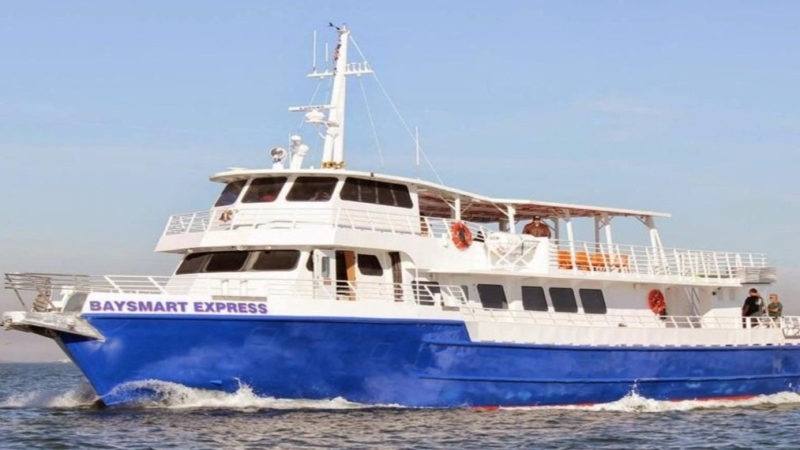 Tacoma's location along the shores of the Puget Sound provides on-water opportunities for recreation, learning, adventure, and livelihood. Yet countless young people in our community never have a chance to experience it. How can we change that?
The Youth Marine Foundation (YMF), and its related programs, have been offering opportunities to young people in our community for almost 100 years. Some may say they are a best-kept secret, others know they are limited in their space, capped by the size of their vessels.
The YMF's core programming partner, Tacoma Sea Scouts, has been continuously operating since 1923, and Sea Scout Ship 110 is one of the oldest in the nation. Sea Scouts is a co-ed program offering maritime training and character development for individuals as young as 13. More than 100 youth each year train and participate in boating year-round, learning how to maintain and operate Coast Guard licensed vessels in all weather conditions.
YMF also partners with Elements of Education high schools, including SOTA, SAMI, and IDEA, by providing on-campus classrooms and charter cruises where students can participate in hands-on marine science classes. In 2021, YMF formally partnered with Tacoma Public Schools to expand this hands-on, on-water learning opportunity to classrooms full of students across the district. YMF also partners with Metro Parks Tacoma to offer four one-week camp sessions for their Sails and Trails Summer Camp.
Even with all this programming, thousands of kids still don't have a chance to access these opportunities. The current vessel, the Charles N. Curtis, constructed in 1932 as a Coast Guard patrol boat to chase down Prohibition-era rum runners off the East Coast, is nearing the end of her useful life. She has been a mighty resource, yet she only has so much space to accommodate people on board.
Just as the Youth Marine Foundation staff were beginning to dream about a process of replacing the Curtis, the opportunity of a lifetime appeared. The MV Baysmart Express, a state-of-the-art training and classroom vessel used at a similar program called Sea Star Base in Galveston, came up for sale. Having undergone an extensive multi-million-dollar remodel in 2015, MV Baysmart Express was designed for maritime training that meets current industry standards and to provide marine science education using up-to-date technology and maritime systems. The Baysmart can accommodate 100 passengers, making the floating classroom experience a reality to several classes of students at a time.
The Ben B. Cheney Foundation is proud to be the Platinum Funding Sponsor, leading the effort to bring the Baysmart to the Youth Marine Foundation in Tacoma. The opportunities a vessel like this will bring to our community are invaluable. We see a future full of citizens who appreciate the Puget Sound in new ways, enjoy its beauty, and discover fulfilling careers in the maritime industry.
To learn more about the Youth Marine Foundation, its programs, and the MV Baysmart, visit tacomaymf.org.