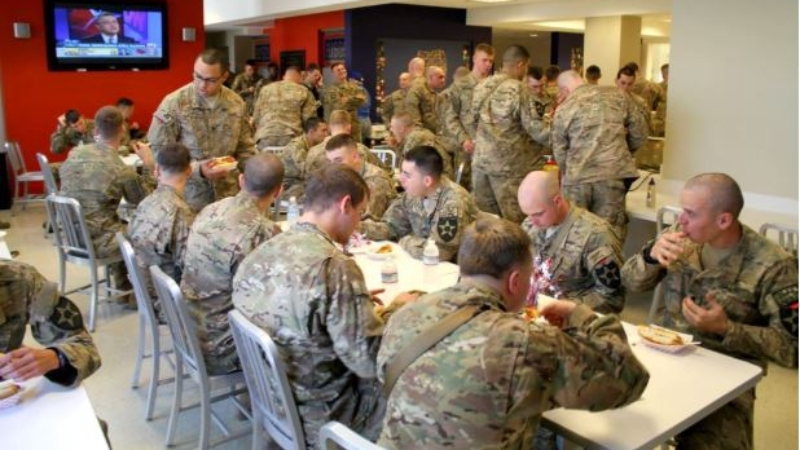 For over 78 years, the USO has strengthened America's military service members by keeping them connected to family and loved ones. USO Northwest (USO-NW) serves more than 800,000 service members and their families throughout Washington and Oregon. Here in Pierce County, they operate two centers located on Joint Base Lewis-McChord (JBLM) – the Shali Center and Camp Lewis Center.
USO-NW provides a wide range of support, including morale-boosting and family-strengthening programs, deployment/redeployment support to help servicemen and women adjust to the duty ahead, resiliency training for families coping with long separations, and help for those grieving the death of a service member or traumatized by injury. Over 600 volunteers help provide services. The growth in program participation shows an increasing reliance on the USO's services.
More than 50,000 military service members and their families access services every year at JBLM. Over a third of its guests at the Shali Center are waiting to deploy overseas. Due to the logistics of moving troops, they often must wait four or more hours before their departure. A volunteer is often the last person with whom they talk. For these service members, the Shali Center is the last place of comfort upon American soil.
With a continual and growing demand for services, normal wear and tear on the Center led to the need to update and refresh the Shali Center. New technologies have opened many new ways for service members to connect with families. The project to refresh the Center's space included major upgrades to the computer café with high speed internet via multiple stations, TVs, and Xboxes. Additional updates enhance the delivery of programs and services, including all new furniture to replace that which has been used by more than 300,000 guests.
Though the USO provides direct services to our military families, they do not receive any support from the government. The Cheney Foundation is pleased to support our active and retired military neighbors with the refreshing of the Shali Center. We are grateful for their many sacrifices on behalf of our nation.
Learn more about the USO at northwest.uso.org.