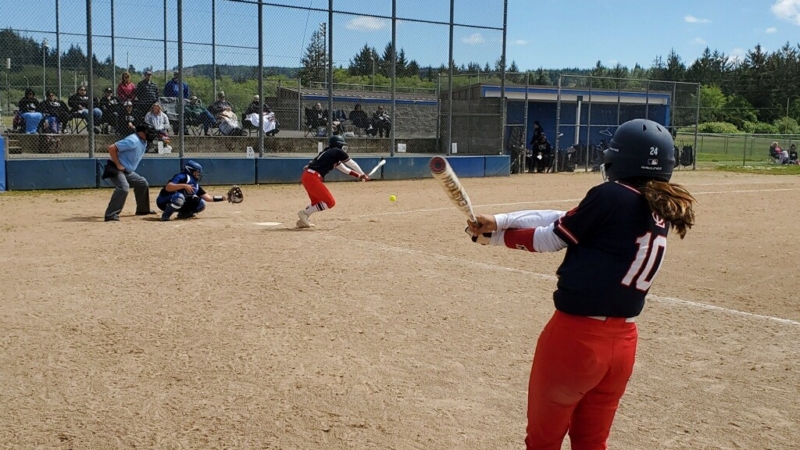 The Pacific Northwest can be a challenging place for outdoor sports. The plethora of rain that keeps our communities green doesn't always support field-based sports. Our Washington weather can take a particular toll on the dirt infields on softball fields, rendering them unplayable on damp days, and damaged by holes and miniature streams left behind once they dry.
Several entities in the Kelso/Longview area came together to do something for their softball loving community members. The Kelso Girls Softball Association, Kelso High School, and Lower Columbia College are collaborating to fundraise for and oversee the installation of turf infields on Heerensberger Field One and Two. Each entity has teams that use the softball fields for seasonal play, and ensuring that their teams can play as needed is a priority.
Additionally, each entity intends to begin hosting weekend tournaments again once field conditions are improved. Just a few years ago, it was common for these softball fields to host ten to twelve youth softball tournaments per year. The damage done to the fields after years of rain has rendered them unreliable and unplayable for high-volume weekend tournaments. The economic impact of attracting teams of softball players, their friends, and families to the area is significant once lodging and meals are considered. The City recognizes the economic impact potential and has been an enthusiastic party to this project to return tournament play and economic impact to the area.
The level of support for this project from the local community is significant. In addition to the leadership collaboration, local government, the recreation district, and several local businesses have provided resources and in-kind project support. Updating these fields is meaningful to the Kelso/Longview community and the stakeholders who support local softball.
The Ben B. Cheney Foundation is proud to partner with this community-wide project to ensure maximum playable days at Heerensberger fields. To learn more, visit kelso.gov/parks-and-recreation/parks