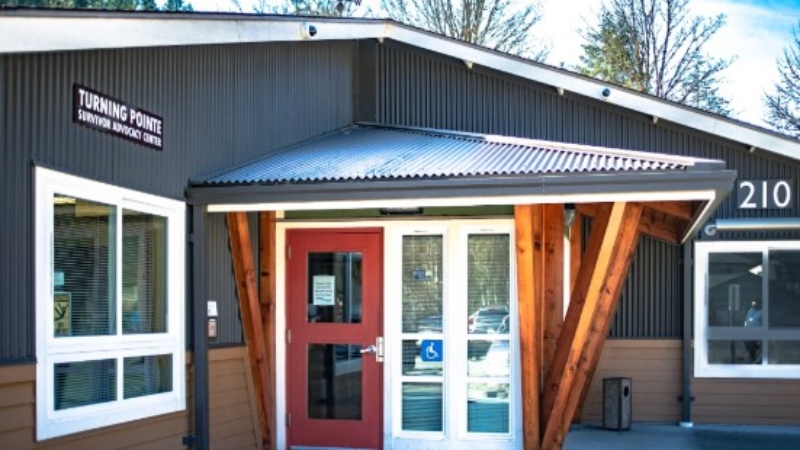 A family cannot be fully healed unless each member's unique needs are met. That's why we are proud to support Turning Pointe's work to serve youth affected by domestic violence and sexual assault.
Turning Pointe Advocacy Center in Shelton, Washington, is the second largest domestic violence shelter in the state. They operate a 60-bed, pet-friendly facility and serve nearly 700 individuals each year through their programs.
At any time, roughly half of Turning Pointe's shelter residents are children. Through specific programming, art classes, homework clubs, support groups, and one-on-one advocacy, Turning Pointe gives children a chance to process their trauma and experiences, and learn about healthy relationships. Intentional prevention efforts like these help families heal together and work on ending the cycle of abuse and violence. Children will learn how to properly work through trauma and become strong, whole, healthy individuals.
Recognizing the importance of focused service and interventions for children, Turning Pointe is using existing space within their facility to create a dedicated center for youth-focused advocacy, therapy, and activities. The renovation will include a private room for one-on-one work, giving the youth advocate, their team, and the children a confidential space.
Without this dedicated and safe space, Turning Pointe staff struggle to effectively work with youth as they process their trauma. Moving forward, Turning Pointe will be better equipped to work with youth along their healing journey, to teach parents how to work with their children in new ways, and help the whole family take their next steps to a healthy home together.
Learn more about Turning Pointe Advocacy Center at turningpointe.org.